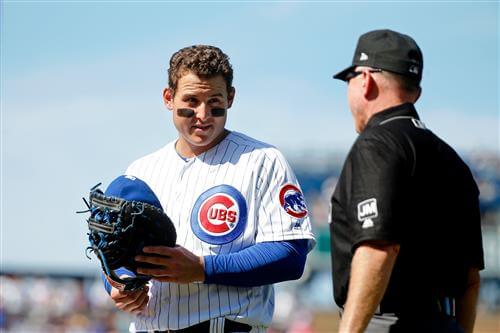 Though the Chicago Cubs' front office indicated it would be attempting to complete extensions this offseason for several of its players with two years of club control remaining, that apparently doesn't apply to first baseman Anthony Rizzo.
Rizzo, 30, is beginning the first of two option years but would like to be a Cub for a lot longer.
"The Cubs have informed us that they will not be offering Anthony an extension at this time," Rizzo's agent, Marc Pollack, said from the winter meetings. "Anthony has let his desire to be a Cub for life known to the organization. Although we do not know what the future holds, a deal to make that happen will not be addressed now."
In an offseason in which teammates Kris Bryant and Willson Contreras have been mentioned in trade rumors and the team has turned over its manager and coaching staff, players such as Rizzo and shortstop Javy Baez would be logical candidates for contract extensions. The Cubs want to open a new window of contention after consecutive disappointing seasons, and Rizzo would like to help lead the way. Without an extension, free agency becomes a reality for him after the 2021 season.
On Tuesday, Cubs general manager Jed Hoyer indicated talks are happening with some players.