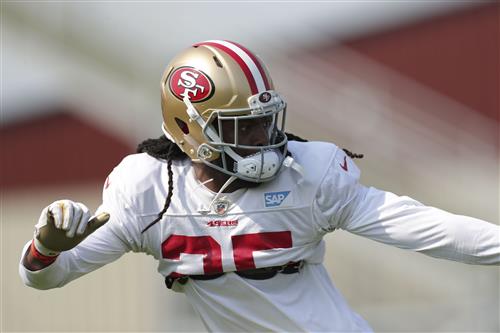 Richard Sherman and the Dallas Cowboys feel like the perfect pairing.
Jerry Jones loves razzle and dazzle with his Cowboys. And if there's anything he likes more than a big headline that attracts attention to America's Team, it's making moves that improve the Cowboys on the field.
Read More - Richard Sherman would be 'ecstatic' if 49ers return does happen
Why not pull off a move that does both?
Even casual fans know the story of the Dallas defense. The unit was a disaster in 2020 under coordinator Mike Nolan, who reported to new coach Mike McCarthy. Things were historically bad en route to allowing 29.6 points and 158.8 rushing yards per game. They generated just 31 sacks, and formerly elite players like Jaylon Smith looked out of place.
Scheme changes are never easy, but the results got Nolan fired after the season. Jones and Co. took a timid approach in free agency, though. They signed a hodgepodge of ho-hum deals, most of the one-year variety, with names like Damontae Kazee while re-upping with cornerback Jourdan Lewis.
Dallas emphasized the draft to rebuild the unit, taking Penn State linebacker Micah Parsons 12th overall and using its first six picks and eight of 11 total on the defensive side of the ball. That included corners Kelvin Joseph (second round), Nahshon Wright (third round) and Israel Mukuamu (sixth round).
There's plenty of room for a free-agent starter like Sherman, though—even if Wright told reporters he's "kind of a more athletic and agile Richard Sherman."
But there's the rub—Wright isn't Richard Sherman. At least not yet.