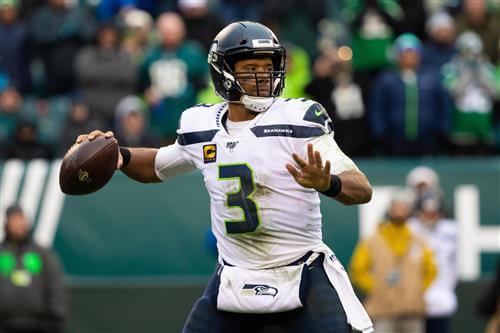 The Dallas Cowboys already had enough on their plate this offseason with Dak Prescott, but then things got even crazier when Russell Wilson reportedly mentioned them as a destination.
ESPN NFL insider Jeremy Fowler dropped the news on Friday that the Cowboys are "unfazed" by the swirling rumors involving Wilson and they remain committed to signing their own quarterback, Dak Prescott, to a long-term contract.
"From what I'm hearing, Dallas is unfazed by the Russell Wilson talk," Fowler said Friday on ESPN's Get Up, via 247Sports. "They are dug in with Dak Prescott. They've gone underground. They know they've been talking about this for two years and that people don't believe them — that it's not going to get done. They want to finalize this with Prescott. They've got until March 9 before the franchise tag.