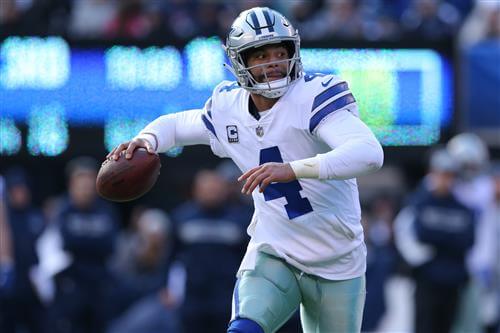 Having failed once to work out a multiyear contract with Dak Prescott, the Dallas Cowboys are reportedly optimistic they can get something done with the two-time Pro Bowler on the second go-round.
The window to begin applying the franchise or transition tag to players opens Tuesday. According to ESPN's Todd Archer, the Cowboys "hope to work out a long-term deal with Prescott" before the March 9 deadline to apply the tag.
If push comes to shove, NFL Network's Ian Rapoport reported Dallas will likely place the franchise tag on Prescott for the second year in a row, which would net him $37.7 million for the 2021 season:
Letting the 27-year-old hit the open market would be risky because he'd likely have a big market despite the major ankle injury that limited him to five games. He had thrown for 1,856 yards, nine touchdowns and four interceptions after finishing second in passing yards (4,902) in 2019.
Pro Football Focus ranked Prescott as the No. 1 overall free agent: