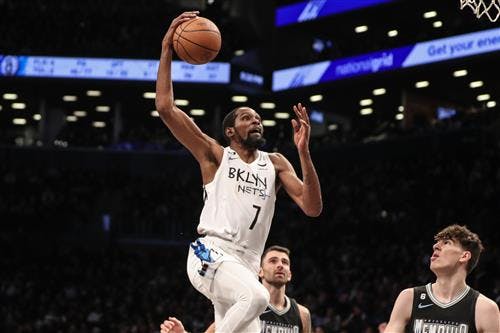 The Golden State Warriors have gotten off to a slow start to the 2022-23 NBA season, but no one believes that they are going to be held down all season long. However, the slow start could look to management looking to make a sizable move to power the team back into championship contention. One move that fans would love to see would be reuniting with Brooklyn Nets' superstar Kevin Durant via a trade.
Durant heading back to the Warriors was a rumored option when Durant requested a trade from the Nets this offseason. That didn't end up happening and Durant stayed with the Nets, but that doesn't mean Brooklyn wouldn't move him if the deal was right.
Stephen Curry, Klay Thompson, and Draymond Green would certainly welcome Durant back to the team. The main question becomes, how could the Warriors pull off a trade with the Nets for Durant?