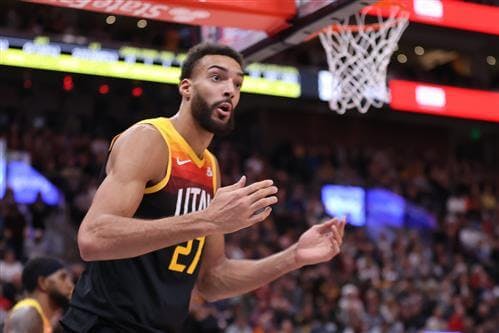 The Los Angeles Lakers are coming off one of the most disappointing seasons in NBA history. After coming into the year with championship expectations, a star-studded team missed out on the postseason completely.
Last offseason, the Lakers acquired Russell Westbrook to team up with LeBron James and Anthony Davis. He was supposed to be the missing piece at the top of the offense that solidified the next great dynasty in the league. It was apparent early on that this was not going to be the case.
Injuries continued to hurt Los Angeles while Westbrook showed inconsistency from early on. Los Angeles fell to the bottom of the standings in the Western Conference and will now have plenty of work to do this offseason. The same can be said about the Utah Jazz but for slightly different reasons.
The Jazz have been one of the top teams in the league for years now but have been unable to take the next step toward a championship. After a first-round exit this time around, the front office could look to split up its superstar duo.
Donovan Mitchell and Rudy Gobert have been centerpiece players for Utah. Now, the rocky relationship can and if the front office tries to get a return for one of them. When looking at potential deals, the Lakers might line up because of what they would be able to offer.
Let's look at a potential blockbuster deal that could happen between the Utah Jazz and the Los Angeles Lakers this offseason.
Utah Jazz Receive: C/F Anthony Davis
Los Angeles Lakers Receive: C Rudy Gobert, 2026 Lottery-Protected First-Round Pick