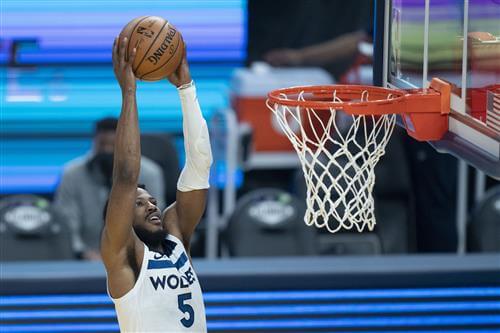 The New York Knicks were one of the pleasant surprises during the 2020-21 NBA season. In Tom Thibodeau's first season as head coach, New York went 41-31, earning the No. 4 seed in the Eastern Conference.
In the first round, they were disappointingly eliminated in five games by the Atlanta Hawks, but the foundation has been laid for the future. The Knicks are back, and they have the pieces to continue building and taking steps forward.
This offseason, they had the pieces to make a big move, should the opportunity arise. They played it more conservatively, keeping their future flexibility and upgrading the team for this season. A lot of analysts disagreed with the moves they made, but the Knicks did well.
They traded back in the 2021 NBA Draft three times, collecting future draft picks and still nabbing the players they wanted in Quentin Grimes, Rokas Jokubaitis, Deuce McBride, and Jericho Sims.
In free agency, the Knicks did most of their work re-signing their players. Derrick Rose, Alec Burks, Nerlens Noel, and Taj Gibson were all brought back. Evan Fournier and Kemba Walker were the biggest acquisitions, as they will presumably take the starting spots of Reggie Bullock and Elfrid Payton.
Every player the Knicks signed this season, except Walker, has a team option for the final year of the deal. That will make it easier to pull off a blockbuster down the road should one present itself.
But, the Knicks could also make smaller deals along the way to upgrade the roster. Could Minnesota Timberwolves shooting guard Malik Beasley be a target in that case? What could a deal between the two teams look like? Let's take a look at a potential swap.
New York Knicks Receive: G Malik Beasley
Minnesota Timberwolves Receive: G Alec Burks, F Kevin Knox, 2022 First-Round Pick (via CHA)
If there was going to be a deal between the New York Knicks and Minnesota Timberwolves, many assume it would be of the blockbuster variety and include Karl-Anthony Towns. This deal doesn't involve Towns but would still shake up both teams.
In this scenario, New York acquires shooting guard Malik Beasley. Beasley has had some off-the-court issues, as he was sentenced to jail in February. This stemmed from an arrest in September at his home in Plymouth, Minnesota.
He began serving his 120-day sentence in June, which means he will be back in time for training camp in a few weeks. Beasley was handed a 12-game suspension, which he returned from, and played only four more games before a hamstring injury ended his season.
Heading to Minnesota in exchange for Beasley is veteran Alec Burks, who cannot be traded until November 15th because he is a recently signed player. November 15th is when that restriction is lifted.