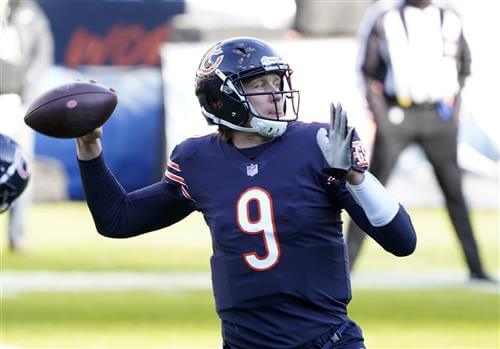 Tampa Bay having its quarterback plan in place might win understatement of the year, but one NFL analyst alluded to a wild trade idea regardless.
Pro Football Talk's Chris Simms suggested a reason for the Buccaneers to acquire Nick Foles as a backup to Tom Brady. "The only good thing about Nick Foles joining the Bucs is that Tom Brady might finally shake his hand," Simms said on the show last month.
Simms played off of Brady's history of not shaking Foles' hand following notable losses for the Bucs quarterback. Brady avoided Foles after the Bucs lost to the Bears 20-19 in Week 5 last season. The same happened in Super Bowl LII when Foles and the Philadelphia Eagles out-gunned Brady and the New England Patriots 41-33. Brady threw for a whopping Super Bowl record of 505 yards in that loss.
While adding Foles may provide an opportunity to address a sportsmanship issue, the Bucs simply don't have room for Foles. The Bucs have four quarterbacks under contract going into training camp next week in Brady, Blaine Gabbert, Ryan Griffin, and Kyle Trask.