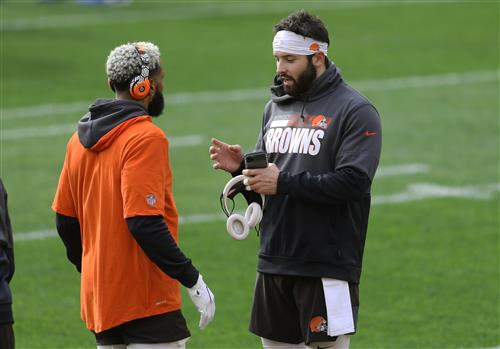 Baker Mayfield is certainly not going to like this. It was just earlier this week when the Cleveland Browns QB took to Twitter and fired back at the fan base who were calling for the team to make a play for Deshaun Watson.
Watson has reportedly demanded a trade from the Texans and it has led to speculation of which teams will try and come after him.
The latest mock trade proposal has ESPN's Bill Barnwell proposing an insane idea that the Browns trade Mayfield, star receiver Odell Beckham Jr, as well as the 26th overall pick in 2021, a 2022 first-round pick and a 2023 fourth-round pick for Watson.