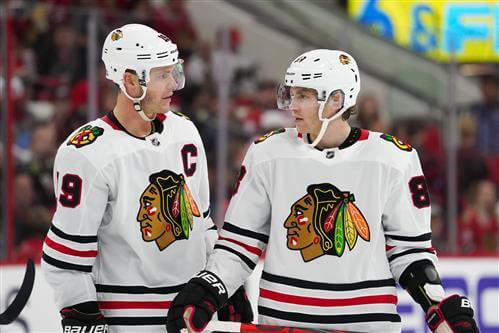 The Chicago Blackhawks' dreadful start has raised questions about general manager Stan Bowman's off-season moves and put head coach Jeremy Colliton on the hot seat. It's also prompted the New York Post's Larry Brooks to ponder the futures of Patrick Kane and Jonathan Toews.
Brooks wondered how long it'll take before Kane and Toews surface in the rumor mill before the March 21 trade deadline. The duo is signed through 2022-23 with identical $10.5 million salary-cap hits and full no-movement clauses.
It seems premature, even absurd to pose that question. The Blackhawks have plenty of time to turn things around this season and there's no reason to assume they'd move their two franchise players.