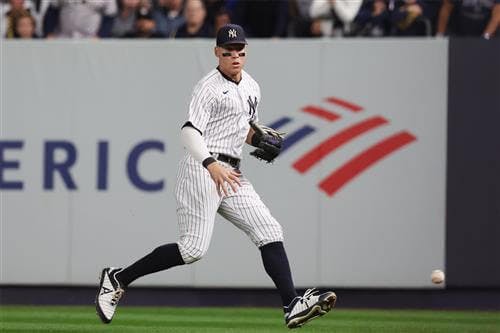 Mookie Betts has won five Gold Glove awards as a right fielder. Could his next one be as a second baseman?
According to sources, the Dodgers could become serious players in this offseason's Aaron Judge sweepstakes, a move that would potentially result in a position change for Betts, a six-time All-Star outfielder.
Should the Dodgers decide to let the likes of Trea Turner, Justin Turner (club option), Craig Kimbrel and Joey Gallo (among others), leave as free agents, they could have roughly $100 million coming off the payroll, giving them ample space to make a bid for Judge.
Judge started 74 games in center field, 54 in right field and 25 as a designated hitter this season, but he has spent the vast majority of his time in the Majors playing right field. While Judge -- who turns 31 in April -- could potentially take over in center field and play next to Betts, it seems unlikely that he would do so for more than a year or two given the toll the position can take physically.