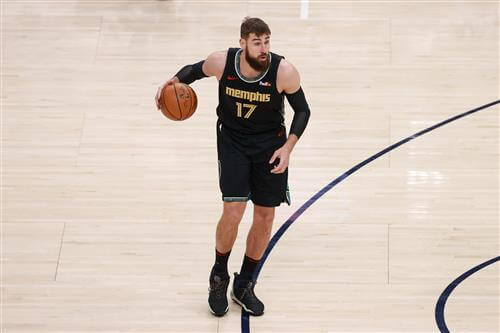 The Brooklyn Nets have the best trio in the NBA but could still be looking to improve further. They were hit hard with injuries during the postseason and that caused an earlier exit than expected. This is a team that is still going to enter next year as favored to win the championship and they can solidify that notion with another move.
Brooklyn has been extremely aggressive over the years and that has helped them land the likes of Kevin Durant and Kyrie Irving in free agency. James Harden was acquired in an early-season trade and this gave the Nets a big three to work with.
Durant has already signed a contract extension and it is likely that Irving and Harden follow suit soon enough. If there is one area then that could improve, it is in the frontcourt. This is what they would accomplish in a trade with the likes of the New Orleans Pelicans.
New Orleans has had one thing on its mind and that is building around Zion Williamson. There were rumors that Williamson is unhappy with the current situation in New Orleans and this is why the Pelicans have attempted to make some trades.
It began with a sign-and-trade deal to acquire Devonte' Graham from the Charlotte Hornets. They also acquired Jonas Valanciunas from the Memphis Grizzlies. It is unknown if this is a long-term marriage or if New Orleans will look to use him as a trade piece.
Valanciunas is a theme that would help then that's right away. Let's take a look at what this NBA trade scenario between the New Orleans Pelicans and Brooklyn Nets could look like.
Brooklyn Nets Receive: C Jonas Valanciunas
New Orleans Pelicans Receive: G/F Joe Harris
This NBA trade scenario would be a simple player-for-player swap with both teams getting a new member of the team that could help right away.
For the Brooklyn Nets, Jonas Valanciunas would bring toughness and versatility on both ends of the floor. This is something that they have been missing and it could help balance rotation further on both ends.