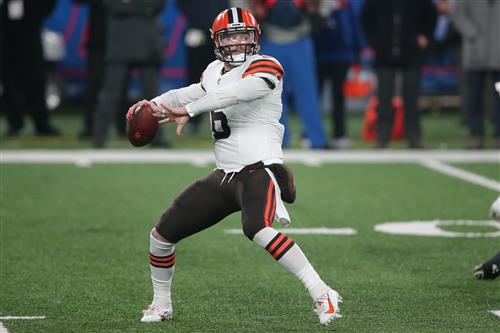 The Lions were reportedly taking a close look at now Steelers quarterback Kenny Pickett before the draft. They ended up not drafting a quarterback, but many have speculated that because they looked at a quarterback prior to the draft, they might not be sold on Jared Goff long-term.
With Baker Mayfield still sitting on the Browns roster he could turn into an option should the Lions decide to add another quarterback. The problem is the almost $19 million that Mayfield is owed next season.
As NFL insider Jeff Darlington points out, the Browns need to eat that money and get something in return for Mayfield.