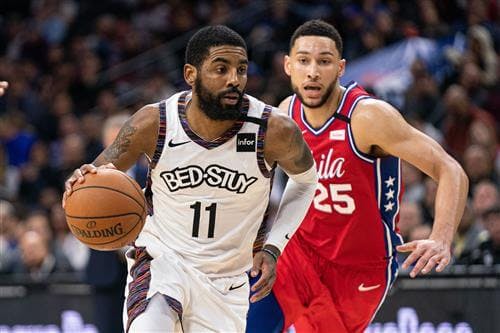 Another day another big trade proposal centered on young Philadelphia 76ers star Ben Simmons. Since the 25-year-old three-time All-Star requested a trade, trade suggestions and rumors have run rampant, which makes sense considering his stature.
Simmons has made multiple All-Star teams. He has been named to an All-NBA Team. And he has been named to an All-Defensive first team in two consecutive years. Despite his offensive struggles, Philadelphia should be able to get back fair value for a guy who is so accomplished at such a young age.
Fox Sports 1's Nick Wright believes the Sixers should be looking at their rivals, the Brooklyn Nets, to make a deal for Kyrie Irving. Wright admits such a trade is unlikely, but it is worth entertaining at the moment.