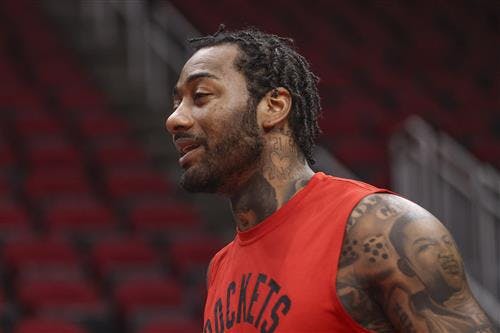 There has been a lot of attention given to the situation involving the Los Angeles Lakers and Russell Westbrook. But, the Houston Rockets are also in a similar position with point guard John Wall entering the NBA offseason.
Westbrook and Wall were already traded for each other once, back in 2020, when the Rockets sent Westbrook to the Wizards in exchange for Wall and a first-round pick. This time around, Westbrook would have had to have the first-round pick attached to him, but nothing came to fruition.
Much like the Westbrook market, the Wall one isn't very robust. He also possesses a player option for the 2022-23 season, which is a little more than Westbrook's at $47.4 million. There aren't many teams able to take on a contract of that size and there are even fewer willing to do so without draft compensation.
The same teams that could be interested in a Westbrook deal, such as the Charlotte Hornets, Indiana Pacers or Orlando Magic, could also get in on the Wall trade talks. But, the major difference is that the Rockets aren't looking to acquire players that will improve the team in the way the Lakers are, who are looking to contend again next season.