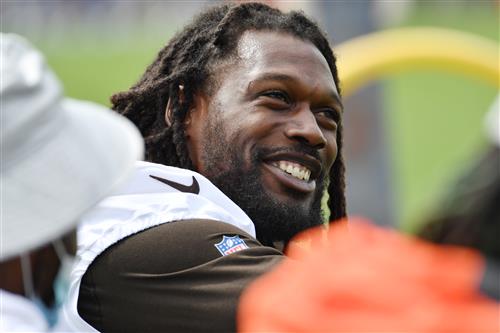 Defensive end Jadeveon Clowney has agreed to re-sign with the Cleveland Browns on a one-year contract worth a maximum of $11 million after enjoying one of the best seasons of his career with the franchise, sources confirmed to ESPN.
Clowney finished with nine sacks and two forced fumbles for the Browns last season while playing opposite All-Pro pass-rusher Myles Garrett, who, like Clowney, also was a No. 1 overall draft pick.
Clowney's agreement to re-sign with the Browns was first reported by Cleveland.com.