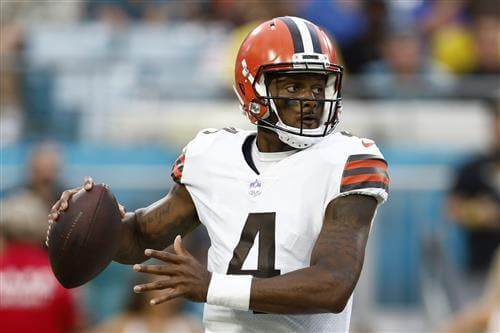 Cleveland Browns quarterback Deshaun Watson is facing a new civil lawsuit in Harris County, Texas, according to court records filed Thursday. A massage therapist identified as "Jane Doe" alleges in the suit that Watson pressured her into oral sex during a session in December 2020.
The news comes days after Watson was allowed back into the Browns' facility on Monday in the midst of his 11-game suspension following accusations of sexual assault and sexual misconduct by more than 20 massage therapists.
The 27-year-old quarterback, who also received a $5 million fine and must undergo counseling, originally received a six-game suspension handed down by judge Sue L. Robinson, which was later appealed by the NFL.