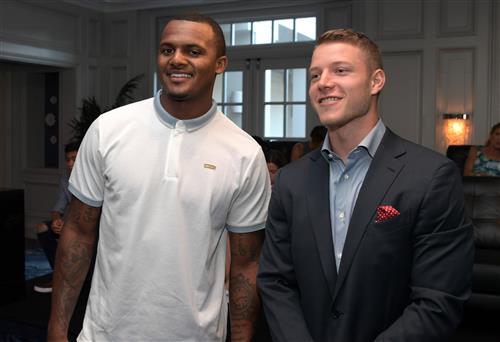 While the NFL playoffs are in full force, some of the NFL's biggest stars are already in offseason mode. Houston Texans star Deshaun Watson, who has recently become the subject of trade rumors, is enjoying his time off on vacation with his girlfriend.
After a very rough season for the Texans, Watson is getting a little R&R.
Another NFL star whose team didn't make the playoffs is Carolina Panthers star running back Christian McCaffrey. McCaffrey dropped a comment on Deshaun's post, which lead to many calling him out for tampering.