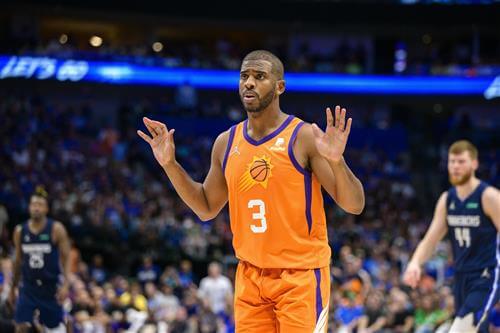 On Sunday night, the 64-win Phoenix Suns lost in Game 7 of the Western Conference Semifinals to the Dallas Mavericks, abruptly ending their season and ending all hope of possibly getting a second-chance at winning their first title.
Between physical and mental fatigue, the Suns just had nothing left to give in this series and that showed on Sunday when they lost by 33 points at home to Luka Doncic and the Mavericks.
After the game, veteran point guard Chris Paul addressed the media and not only spoke about this loss, but his future in this league given that he is now 37-years-old and is now through 17 seasons in his career.
"Just a tough game," Paul said in regards to the Suns' Game 7 loss to Dallas. "All season long, we tried to lean on our defense and tonight our defense wasn't there, our offense wasn't there either, so I think Coach said a lot of it you know what I mean. You play all season to be in this situation and it didn't work out for us."
In the first two games of this series, Chris Paul had scored a total of 47 points and dished out 11 total assists while only turning the ball over 4 total times, but the rest of the series was tough on him.
From his birthday, May 6, on in this series against the Mavericks, Paul averaged just 9.4 points, 5.8 assists and turned the ball over an average of 3.6 times per game.