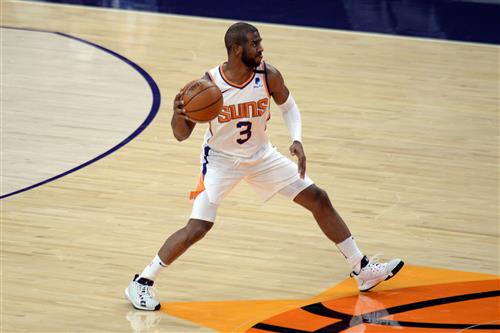 All-Star point guard Chris Paul reportedly "entertained" a three-year, $100 million offer from the New Orleans Pelicans in free agency before opting to re-sign with the Phoenix Suns on a four-year, $120 million contract.
"And Chris Paul, who [the Pelicans] offered $100 million from what I understand," ESPN's Brian Windhorst reported on his Hoop Collective podcast (via RealGM). "It helped convince Phoenix to give him at least [a] partially guaranteed fourth year. ... I think Chris entertained it for some period of time."
Paul played a pivotal role in helping the Suns make their first NBA Finals appearance since 1993.
The 36-year-old Wake Forest product averaged 16.4 points, 8.9 assists and 4.5 rebounds across 70 appearances during the regular season after being acquired in a November trade with the Oklahoma City Thunder. He put up 19.2 points per game in 20 contests during the team's playoff run.
"We're going to process this and figure this out. I think everything else will take care of itself. I'm confident that we will be able to have a conversation hopefully in the coming days that will make everyone happy," Paul told reporters after the Finals about his future in Phoenix.