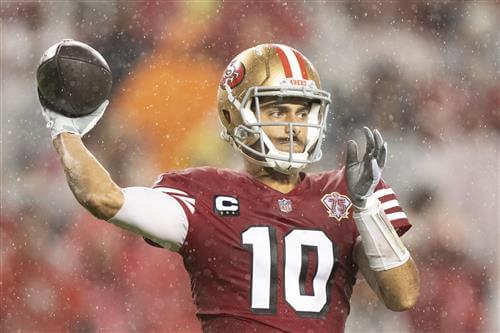 Despite Joe Judge ruthlessly backing his quarterback at every turn, Daniel Jones' future in New York continues to be a hot topic — one that will almost certainly trickle into the offseason. The 24-year-old signal-caller failed to take the third-year leap so many had hoped for when the team splurged on a reworked receiving corps this offseason. Closing out the year on injured reserve due to a neck strain, Jones turned the football over nine times over his final eight games and finished with a career-low 10 touchdown passes in 2021.
While Jones is expected to make a full recovery, impending executive changes in East Rutherford could ultimately lead to changes under center for the Giants. With an expected new general manager in place and five picks in the first three rounds of April's NFL draft, the Giants will have the firepower to make a drastic move at the position this offseason if they so choose.
According to at least one former Giants player, should the organization sour on Jones, the team would be wise to poke around the quarterback market in Santa Clara. Chris Canty, who won a Super Bowl with the G-Men back in 2011 and now serves as an on-air talent for ESPN, believes Jimmy Garoppolo could pose as a serviceable replacement for Jones under center.
"Random thought….. Jimmy G to the Giants this offseason???" Canty tweeted. "If NYG isn't sold on DJ, Garoppolo wouldn't be the worst option Giants."