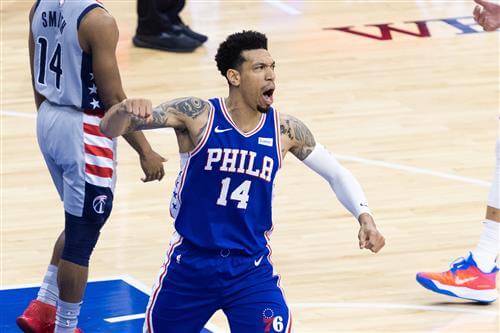 The NBA offseason is officially underway, with the free agency market open as of Monday night, and the Chicago Bulls have been one of the league's most active teams.
Following their trade deadline acquisition of All-Star big man Nikola Vucevic, front office lead Arturas Karnisovas assured fans that they were not done reshaping the roster.
Just over four months later, he's made good on his word, and the Bulls look primed for the playoffs in 2021-2022.
And yet even still, they've still got a few remaining moves up their sleeves.
In the latest whirlwind of rumors, the Chicago Bulls are being tied to three-time NBA champion Danny Green.
Co-host of the Inside the Green Room podcast Harrison Sanford reported on Tuesday that the 12-year veteran is fielding interest from a wide range of teams: