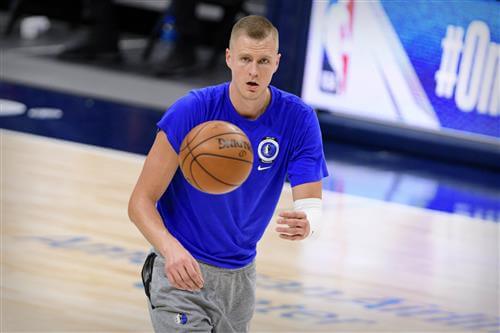 With the Chicago Bulls watching the postseason play out from home once again, there's an increased pressure for the team to make big moves this offseason.
They did so at the trade deadline, acquiring All-Star big man Nikola Vucevic from the Orlando Magic.
With both he and Zach LaVine in house, Chicago's presented with a window to compete now. But in order to do so, they'll have to get active this offseason in building the proper roster around them.
One name that's been mentioned multiple times now, is Dallas Mavericks' big man Kristaps Porzingis.
And as of Wednesday morning, the Chicago Bulls are among the betting favorites to land the fifth-year center.
After their Game Seven elimination loss to the LA Clippers, speculation is mounting that the Dallas Mavericks may aim to do something drastic this offseason as they continue building around Luka Doncic.
He's made the playoffs two years now, and both years they've been eliminated by the Clippers in the first round.
And Kristaps Porzingis seems the obvious man out, as he's under contract for $65.4 million over the next two seasons with a $34-million player option in 2023.