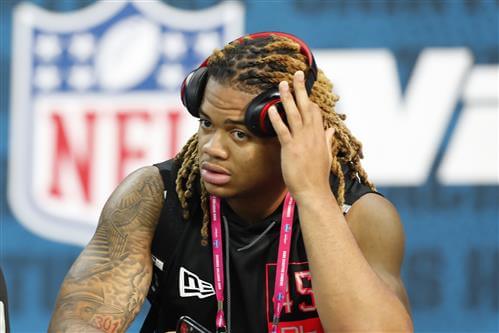 As the NFL draft approaches and experts debate the best overall prospect, there is still no doubt in Chase Young's mind as to who is at the top.
On Instagram, ESPN's Maria Taylor asked Young if he thought he was the best player in the draft and his answer was concise and confident.
"Yes, definitely," Young said, doubling down on a similar claim he made back in February about being the NFL draft's most dominant defender. "I know I'm the best, definitely."
The defensive end from Ohio State wreaked havoc on opposing offenses last season, accumulating 16.5 sacks, 58 quarterback pressures and 46 total tackles despite missing two games to suspension.
Those stats combined with his size, athleticism and confidence have most agreeing he will be one of the first three players chosen when the NFL draft begins on April 23.