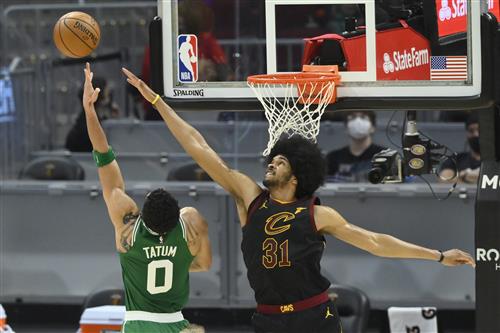 Jarrett Allen is a young player that is well-known for his time with the Brooklyn Nets. He was traded to the Cleveland Cavaliers as part of the blockbuster James Harden trade, and he has been fairly good when given the requisite touches. During his time with the Cavaliers, Jarrett Allen averaged 13.2 PPG and 9.9 RPG.
Read More - 5 Blockbuster NBA Trades That Could Happen This Summer
Allen would be a good addition to any team that requires a center to anchor their defense while being an efficient complementary piece on the offensive end. Allen will be a restricted free agent this season, and Michael Scotto of HoopsHype has suggested that the Dallas Mavericks and Charlotte Hornets will target him in an attempt to pry him away from the Cleveland Cavaliers.