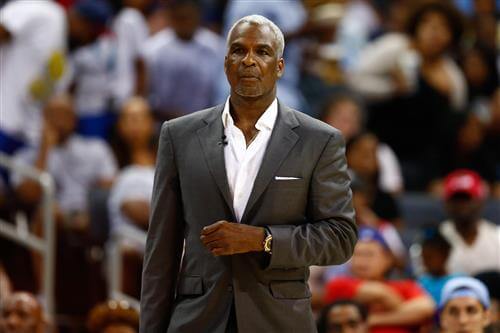 In his days as an NBA enforcer, Charles Oakley was known to smack a few opposing players upside their head and deliver a message that he wasn't there to play around.
Off the court, nothing really has changed with his age. The former NBA player is in some deep trouble now after he got himself arrested at the Cosmopolitan earlier this week, accused of cheating during a game.
"TMZ Sports has learned … the ex-NBA star was arrested at the Cosmopolitan on July 8 after allegedly trying to pull a fast one during a gambling session — and it was all caught on video.
Officials from the Nevada Gaming Board tell us Oakley "was suspected of adding to or reducing his wager on a gambling game after the outcome was known."
Unclear what game he was playing at the time — but one source with knowledge of the incident says Oak tried to pull back a $100 chip after he realized he was going to lose."
It must be noted that Oakley made $46 million during his career in the NBA.