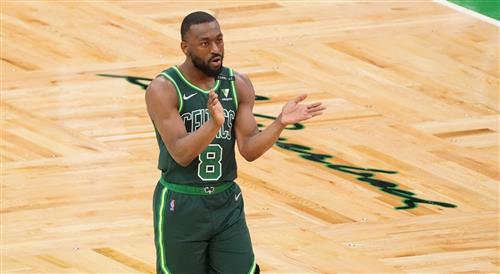 When the Boston Celtics signed Kemba Walker ahead of the 2019-20 NBA season, they expected him to be that third star behind Jayson Tatum and Jaylen Brown.
Now that Boston is coming off a premature exit in the first round of the 2021 NBA Playoffsand with major changes within the organization, that might no longer be the case.
Read More: The Lakers Should Offer 4 Players For Jimmy Butler
"Kemba Walker is one of the most overpaid players in the NBA and league sources expect the Celtics to explore moving him in a trade to help create some current and future salary flexibility and reduce what is currently set to be the highest tax bill in team history," MassLive's Brian Robb reported on Wednesday.
With former head coach Brad Stevens transitioning to a top player personnel role within the Celtics' organization to replace the retired Danny Ainge, we're expecting Boston to be active this summer. Whether this includes even the remote possibility that other teams will show interest in Kemba Walker remains to be seen.
Jared Weiss of The Athletic notes that other teams "still view Walker as having negative trade value should the team decide to go that route this offseason."
For good reason.
Walker, 31 has played in 99 games over two seasons with the Celtics. He missed the latter part of their first-round series against the Brooklyn Nets with the same knee injury that has been bothering him over the past few seasons. He's also set to earn $36 million in 2021-22 and has a player option of $37.7 million the following season.