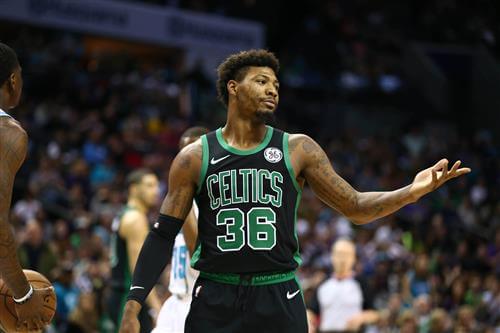 With Jayson Tatum and Jaylen Brown, the Boston Celtics have a core that can last for years. The trick now for new team President Brad Stevens is figuring out which group of role-players best compliments the pair.
For a long time, Celtics fans believed Marcus Smart was one of those long-term contributors for the team. But now, there is a sense he could be available for a trade this offseason.
(via Ahn Fire Digital)
Sources tell Ahn Fire Digital that Boston Celtics guard Marcus Smart may be placed on the trading block this offseason.