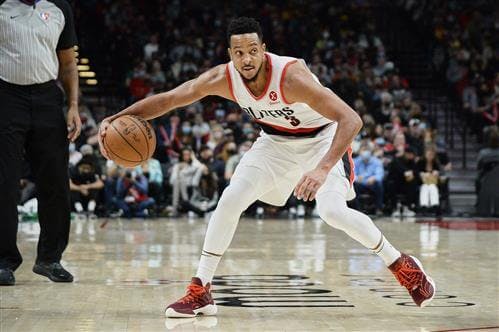 The Boston Celtics have been a team that has not delivered on expectations. Even though they have two talented wings in Jayson Tatum and Jaylen Brown, they are still stuck as being a play-in tier team.
In this article, we provide a trade scenario where the Boston Celtics acquire CJ McCollum, who could be a third option on the Boston Celtics. The Celtics would be adding an impact player without having to give up too many contributing players or draft assets.
Boston Celtics Receive: CJ McCollum
Portland Trail Blazers Receive: Marcus Smart, Josh Richardson, Aaron Nesmith, a future first-round pick
Celtics Get A Playmaking Guard Who Can Be A Third Option
Some people have suggested that the Boston Celtics' biggest issue is the lack of a point guard and that trading Jaylen Brown or Jayson Tatum is unnecessary. This trade scenario would ensure they get a guard that can fill the point guard position.
CJ McCollum is traditionally known as a shooting guard, but he is a very capable playmaker and ballhandler. McCollum would immediately start at the point guard position for the team, and having him as a third option would be perfect for the Boston Celtics.
Thus far in the season, CJ McCollum has averaged 20.6 PPG, 4.2 RPG, and 4.4 APG, while shooting 40.6% from beyond the arc.