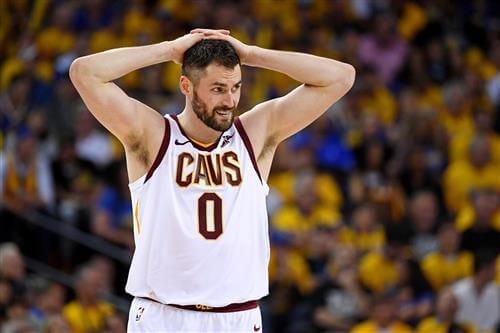 The Cleveland Cavaliers are reportedly denying rumors that they are working toward a contract buyout with veteran big man Kevin Love.
According to cleveland.com's Terry Pluto, one NBA source said Love and the Cavs were "making progress" toward a buyout; however, the Cavs and other NBA sources have "strongly denied it."
Love has two years and $60 million remaining on the four-year, $120 million extension he signed with Cleveland in 2018.
Love, who's entering his 14th season and is just days away from his 33rd birthday, has been the subject of trade and buyout rumors in recent years. There could now be more truth to them than ever before.