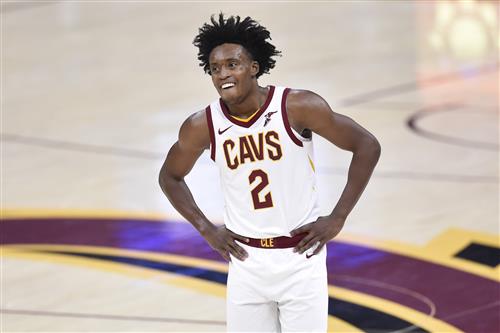 The Dallas Mavericks are rumored to have interest in Cleveland Cavaliers guard Collin Sexton, but the Cavs reportedly aren't "very attracted" to potential Mavs pieces that could be used in a sign-and-trade.
The topic was discussed on the Wine & Gold Talk podcast with Cleveland.com's Chris Fedor and Hayden Grove:
"The Dallas Mavericks have been rumored as a team that may have interest because they lost Jalen Brunson. They don't have cap space. So it would have to be a sign-and-trade worked out with the Cavs. And I'm told that the Cavs are not very attracted to any of the pieces that Dallas would be willing to send back to them in a potential sign-and-trade."