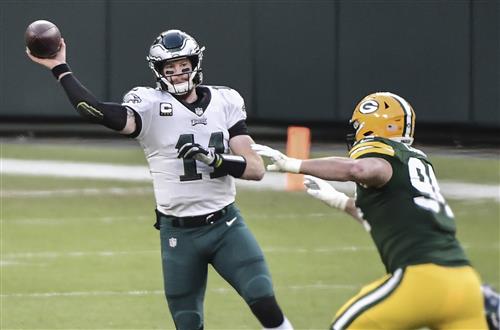 Carson Wentz has no desire to be a backup quarterback and would seek a trade from the Philadelphia Eagles if Jalen Hurts continues to start, sources told ESPN's Adam Schefter.
The 27-year-old isn't happy with the way the quarterback saga has unfolded in Philadelphia, Schefter adds.
The team benched Wentz following Week 13 due to his inconsistent play this season. While the Eagles reportedly intend to hang on to the former starter, the demotion has attracted attention from other clubs and some are expected to ask about Wentz's trade availability, Schefter notes.