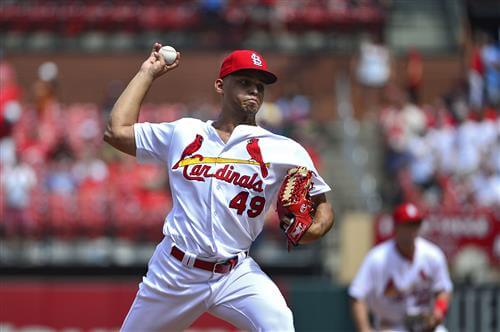 Already expected to miss the opening weeks of the season as he continues the yearlong recovery from elbow surgery, Cardinals closer Jordan Hicks notified the team that he intends to opt out of the 2020 season.
The team made the announcement Monday.
Hicks, who has Type 1 Diabetes, has the right to opt out of the season and still receive his full salary and service time due to a pre-existing condition. His recovery from elbow surgery is also a consideration. That was part of the agreement for the shortened season between the owners and the Major League Baseball Players' Association.