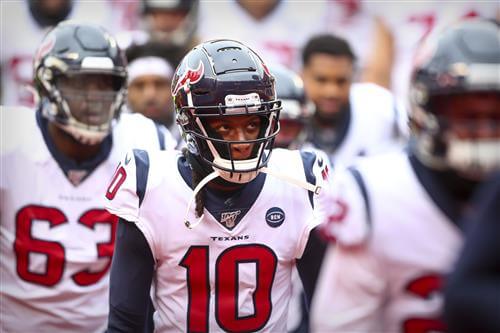 DeAndre Hopkins believes he has no equal when it comes to the top wideouts in the NFL.
"I know I'm the best," the Arizona Cardinals receiver said Thursday on the "Jalen and Jacoby Show," according to ESPN's Josh Weinfuss.
Hopkins compared his stats to those of other elite wideouts in the game, adding that he's produced without the aid of consistent quarterback play.
"I love (Michael Thomas) ... but he knows if I had Drew Brees my whole career what these numbers would be," Hopkins said. "Julio Jones knows if I had Matt Ryan my whole career ... he knows what these numbers would be."