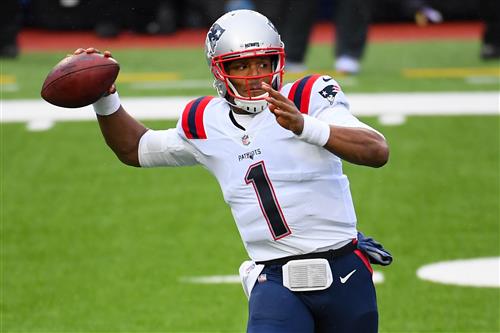 The Houston Texans struggled mightily to move the football on Thursday night against the Carolina Panthers with rookie quarterback Davis Mills at the helm.
The Texans fell 24-9 in the Week 3 opener. With starter Tyrod Taylor out for an extended period with an injury and Deshaun Watson likely having played his last game with the franchise, H-Town's QB situation is in bad shape.
That reality has prompted some to suggest the team bring in Cam Newton.
Most recently, the Boston Globe's Ben Volin took to Twitter to make the suggestion.
The lack of vaccination–if that's still the case–could be a major issue for Newton. However, if he finds a team willing to work around that, or perhaps if he has since been vaccinated, maybe the Texans could be interested.