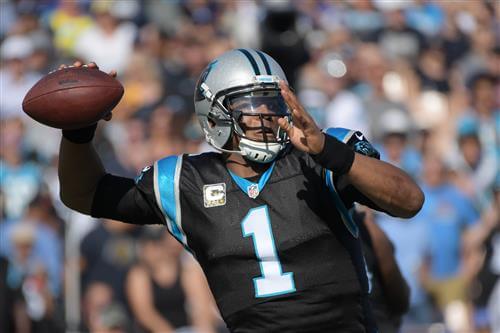 The eventual embrace of read-option quarterbacks was one of the defining characteristics of the NFL during the last decade. Cam Newton - all 6-foot-5, 245 pounds of him - was at the forefront of that revolution. His release from the Carolina Panthers on Tuesday is the price he paid for getting there the way he did.
Newton played nine seasons for the Panthers, and in May he will turn 31. That's quite young in a league in which franchise quarterbacks routinely play into their late 30s and even mid 40s. But from the moment he entered the NFL, Newton played a hard-charging style that seemed to welcome punishment - which is what he often took, even as he was rarely afforded the protections the league frequently gives to other quarterbacks.
This approach made Newton one of the decade's best players, if only for just a few years. He was the league MVP in 2015, when he led the Panthers to a 15-1 regular season and a berth in the Super Bowl. And now his body is broken.
Newton is coming off a Lisfranc injury that ended his 2019 season after just two games, which came mere months after two shoulder surgeries in 22 months. He's also had ankle surgery, broken ribs, and multiple head injuries. And he fractured a pair of vertebrae during a 2014 car crash. Somehow, 2019 was the first season in which Newton failed to start at least 14 games. He was a trailblazer, even if the particular path he took is likely going to close behind him.
"Newton helped change the game for a lot of quarterbacks," Kevin Clark wrote last fall for The Ringer, "but there are no other quarterbacks to emulate him."