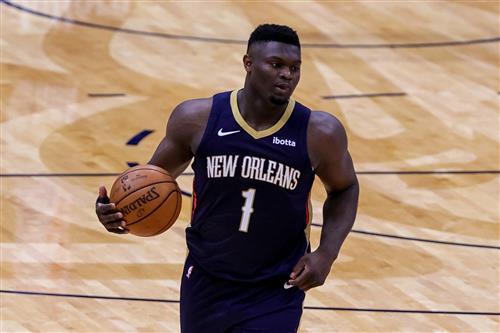 With just a few weeks to go before the start of the NBA season, there are still a good number of questions circling the Chicago Bulls and other teams.
One lingering one in the Windy City questions the effectiveness of the new core, and we're even seeing suggestions the Bulls make a major trade for young stars like the New Orleans Pelicans' Zion Williamson.
Why are so many analysts ready to give up on the Bulls' new core before they play a game?
No matter how much LaVine, DeMar DeRozan, Nikola Vucevic and Lonzo Ball talk about their commitment to maximizing this union, the doubters are still strong in volume. There is even talk that LaVine may be gettable as a free agent after the season if the Bulls don't sign him to an extension.
On the strength of that notion, some such as Pippen Ain't Easy's Andrew Miller have already built contingency plans in the event Chicago has to trade LaVine.
Trade LaVine? Yes, despite the fantastic season he just had and the notion that his arrow is still pointing up, some believe trading him is still a logical move toward turning the Bulls into a contender.