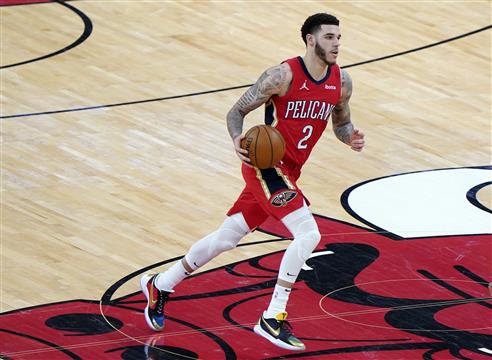 The Chicago Bulls are going to offer Lonzo Ball a 4-year, $80 million deal on Monday, one way or another, per multiple sources.
NBA free agency begins on Monday, August 2 at 6 pm ET, and the Bulls should be among the first teams active, and potentially coming to an agreement with players on free-agent deals.
The Bulls Are Interested, and So is Lonzo
Ball, a restricted free agent, is expected to be at the top of the Bulls' wish list. According to Jake Fischer of Bleacher Report, Chicago is prepared to offer the former No. 2 overall pick $20 million per season to be their starting point guard.
Because the Pelicans can match, the Bulls' pursuit of Ball could be complicated. If the Pelicans wait the full 7 days to decide if they will match the offer for Ball, it could hinder Chicago's plans to retool a roster that missed the postseason this past campaign, despite a huge trade deadline deal that brought in Nikola Vucevic from the Orlando Magic.