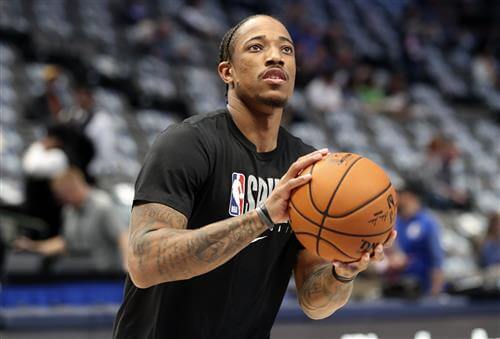 With the 2021 NBA Draft just weeks away, the league-wide rumor mill is hard at work, and the Chicago Bulls are a team that could take a number of different directions this offseason.
They've got no first-round pick in this year's draft, but do have two All-Stars in Nikola Vucevic and Zach LaVine, suggesting they'll target win-now moves.
Chicago's obvious need is at point guard, where the starting slot is up for grabs given Coby White's recent shoulder injury.
But if they're unable to find the proper ball handling floor general they so desperately lack this summer, they could turn to the next-best option, possibly the biggest name remaining on the market.
At one point or another, it's not unlikely that's DeMar DeRozan, who's expected to leave the San Antonio Spurs after three disappointing seasons.
Bulls insider Sam Smith has an interesting opinion on how a Big Three of LaVine, Vucevic, and the four-time All-Star could shake out in Chicago.