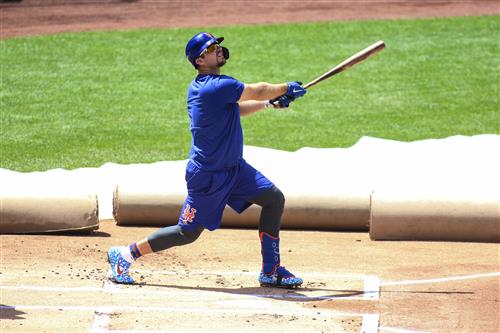 Mets star Pete Alonso's undeniable persistence shaped him into the face of the franchise he represents today.
During an interview with ESPN, Alonso revealed that during his time playing for the University of Florida, he received backlash from both his teammates and roommates over his long-distance relationship with Haley Renee Walsh, who is now the NL Rookie of the Year's fiancée.
"It got bad to where they were totally tearing into me about it," Alonso told the website. "And then I was really upset."
Alonso first met Walsh while he was playing for the Cape Cod League. He explained that despite his commitment and persistent dedication to the relationship, some of his peers sent illicit photos to his social media accounts intending to tarnish their relationship.