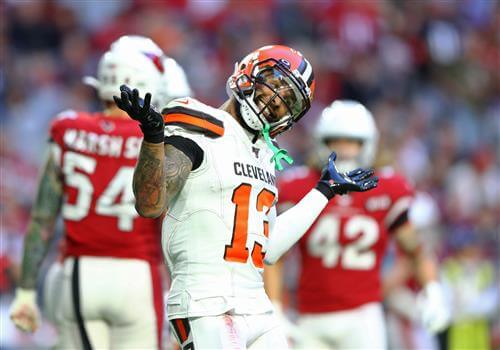 Odell Beckham Jr. was rumored to have interest in a trade to the New England Patriots, but the star wide receiver affirmed his commitment to his current team, the Cleveland Browns, on Monday evening.
"U can find me in The LAND homie!", Odell Beckham, 27, wrote on his official Twitter page Monday. "We got unfinished business."
Beckham was responding to Los Angeles Dodgers All-Star left-handed pitcher Alex Wood calling for the star Browns receiver to make his way to the Patriots in the wake of former NFL MVP quarterback Cam Newton's stunning agreement to play for the AFC East club.
Newton, 31, was released by his longtime Carolina Panthers earlier this offseason, making him a highly coveted free agent on the market.