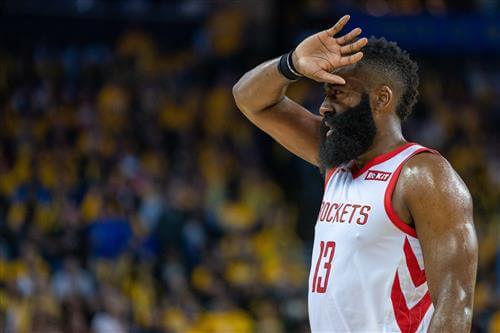 The Athletic reports that the Nets remain James Harden's preferred destination and that a trade "centered" on James Harden and Kyrie Irving is possible. Harden made it clear last night that he wants out of the Rockets.
Kelly Ilko, who covers the Rockets for The Athletic, wrote...
Harden and the Rockets have been a divorce waiting to happen for some time now, and that couldn't be made clearer now. After Sunday night's game, a 120-102 blowout loss to Los Angeles, Harden's desires for a trade were reinforced, The Athletic understands. Privately, Harden knows the team as currently constructed can't defeat the Lakers in a seven-game series, a reality that only further cements desires for a move elsewhere, sources said. With the Lakers being the reigning champions and the standard for a contender right now, Harden wants to maximize the window he still has, a source said. Brooklyn still remains atop his wish list, sources said, though other contenders still remain.
Specifically, here's what Harden said of his frustration with the way the Rockets are constructed and playing.