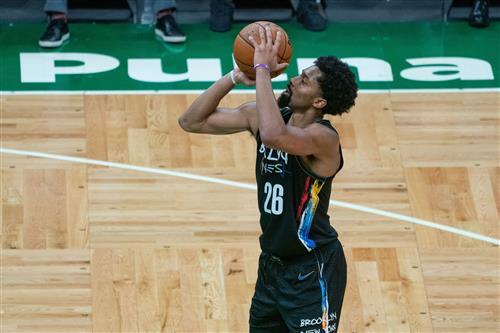 Spencer Dinwiddie's season-ending injury comes as a setback for the Brooklyn Nets who have started the 2020-21 NBA season on the right note. The Nets may now feel the need to minimize Dinwiddie's loss and NBA trade rumors are already suggesting moves that the franchise might consider to replace him.
As reported by Michael Scotto of Hoopshype, there's belief within the league that the Brooklyn Nets may try to move Spencer Dinwiddie and look for another point guard. Here's what Scotto mentioned:
"I think Brooklyn will look to trade for another point guard," another Eastern Conference executive told HoopsHype. "They could look to move Spencer with a pick to get a player."
Spencer Dinwiddie suffered a partial ACL tear in the game against the Charlotte Hornets. He didn't play too well in the three games this season but was expected to eventually take things up a notch.