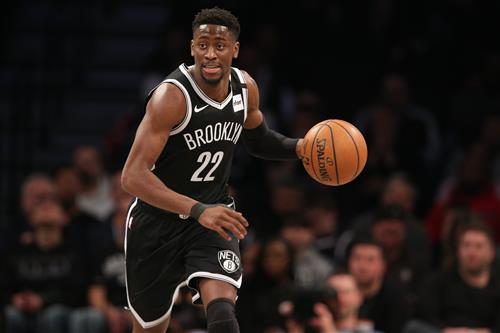 The Brooklyn Nets could be in need of some offensive help after the long-term injury to Spencer Dinwiddie. Dinwiddie was one of the key cogs in the Brooklyn Nets' elite roster, serving as a great two-way guard and third option to Kevin Durant and Kyrie Irving. With that injury, perhaps the Brooklyn Nets could bolster their ranks with someone who can bring the same sort of scoring in the starting lineup.
Pascal Siakam could be a solid trade target for the Brooklyn Nets. Pascal Siakam has notoriously struggled ever since the Orlando bubble. Some of his struggles can be attributed due to high defensive coverage: on the Raptors, he is the main scoring option so he gets a lot of attention from the opposing team. On the Nets though, Pascal Siakam would be free to play his game, as teams would probably focus on the two superstars on the roster. Here is a potential trade package for the Toronto Raptors star.
Brooklyn Nets Receive: Pascal Siakam
Toronto Raptors Receive: Caris LeVert, Taurean Prince, Jarrett Allen, a future pick
The Toronto Raptors Re-Load
The Toronto Raptors currently hold an abysmal 1-4 record. While it could still turn around, this year the Raptors are clearly worse. Serge Ibaka and Marc Gasol are gone, and while Aron Baynes is a solid player, his inside presence isn't remotely as imposing as the other two. Both of the Raptors' former centers were great defensive players: Ibaka led the league in blocks earlier in his career, while Gasol was a former DPOY. There's a reason that the Los Angeles teams poached them from the Raptors' roster.