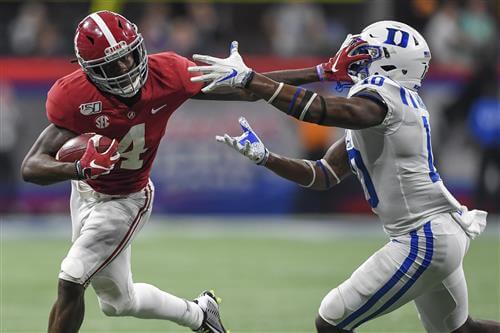 In recent weeks, the Denver Broncos have been listed as a team that could trade up in the 2020 NFL Draft. With that in mind, there are reports suggesting that the Broncos want to trade up from the No. 15 pick to land Jerry Jeudy.
Over the past few months, most mock drafts have Jeudy off of the board prior to Denver's No. 15 pick. Therefore, if they hope to land the coveted pass-catcher, they'll likely need to negotiate a deal with a team that's picking earlier in the first round.
After trading Emmanuel Sanders last season, the Broncos were left with Courtland Sutton as their No. 1 wide receiver.