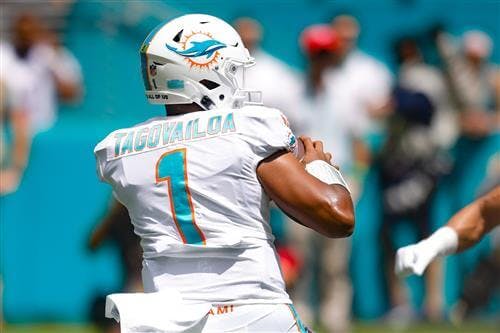 Tua Tagovailoa could be on the move out of Miami, but contrary to the rumors, the (for-now) Dolphins quarterback is unlikely to land in the Mile High City.
According to 9News' Mike Klis, the Denver Broncos are "not in on" apparent Tagovailoa trade talks that reportedly could tie into a potential three-way deal involving Houston Texans QB Deshaun Watson.
This developing story began in earnest Wednesday afternoon when NFL insider Aaron Wilson reported that Miami and Houston are "hammering out" the perimeters of a trade sending Watson to South Florida. Wilson, though, cautioned there are "other moving parts" at play, on which an agreement is contingent.