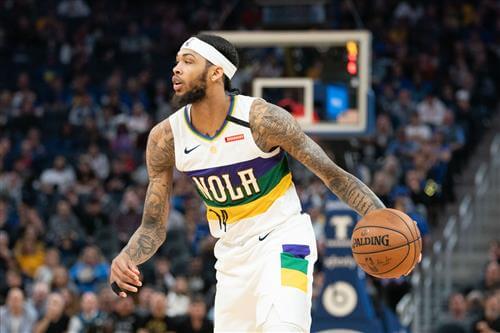 The Miami Heat are a team that could potentially make a splash for a star. Jimmy Butler and Bam Adebayo are a great duo, but it is clear that the team is another piece away from contention. Despite their Finals' run in the bubble, they were unable to get far in the playoffs this year, and perhaps acquiring a player who could help on the offensive end is in order.
One player that could potentially help the Miami Heat improve is Brandon Ingram. Ingram is a three-level scorer who has been an All-Star in the past, and he would give the Miami Heat a perimeter shot creator. The type of trade package that Brandon Ingram commands from the Heat remains to be seen, but Adam N Borai of Five Reasons Sports believes that the young New Orleans Pelicans star would like to come to the Miami Heat.
Some people among the New Orleans Pelicans seem to be interested in Duncan Robinson so perhaps a package for Ingram could involve the Heat sharpshooter.