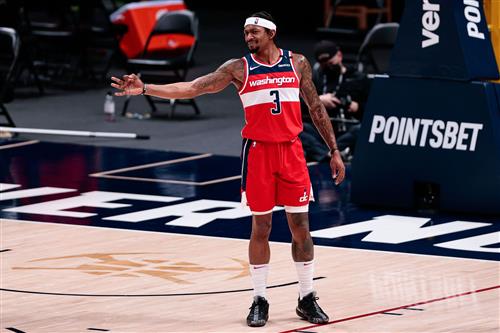 With the 2021 NBA draft fast approaching, word has reached front offices around the league that Wizards All-Star guard Bradley Beal is considering requesting a trade prior to Thursday night's event.
"He knows he has to make a decision before the draft," one source with direct knowledge of Beal's thinking told Bleacher Report. For the past year, people familiar with Beal's dedicated relationship to the Wizards have consistently rebuffed the notion he had interest in playing elsewhere. Yet a second source close to Beal, when contacted by B/R, confirmed the situation is now fluid.
Beal has long maintained to confidants his desire to stay in Washington, so long as he believed the Wizards were positioned to advance deep into the postseason. And if Beal were to seek a new team, he would do so only to land in an established winning environment, sources said.
Beal does not have a proverbial list of preferred destinations, but it was mentioned by multiple sources that he would welcome joining teams such as Boston, Golden State, Miami or Philadelphia—although Beal requesting a trade would all but guarantee an expansive bidding war across the league. The number of potential destinations and interested suitors could span a significant portion of the NBA.
"Beal's the guy right now," one assistant general manager said. "The one guy that could be available, that could help you win the whole thing."
Coming to a decision before the draft allows Beal and Washington the most flexibility in securing a trade that benefits both player and team. "It's just so much easier to make a deal when you know what the draft picks are, as opposed to future picks," another high-ranking team official said.