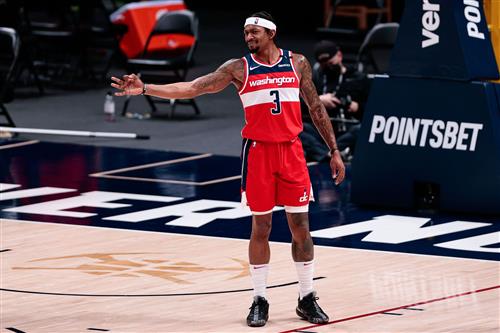 Despite trading for Nikola Vucevic right before the trade deadline, it looks like the Chicago Bulls are going to fall short of the play-in tournament. The only way the Bulls can steal a spot at this point is by winning their last three games (Raptors, Nets, Bucks) and then seeing the Washington Wizards lose their last two (Cavs, Hornets). It's technically still possible, but very, very unlikely given the opponents.
Ironically enough, it looks like Chicago might want to actually steal more than a play-in spot from Washington. As the Bulls look to retool their roster, K.C. Johnson of NBC Sports Chicago says there's early speculation around the NBA that Bradley Beal could be a target to form a Big Three with Vucevic and Zach LaVine.
Johnson makes sure to put the emphasis on speculation.