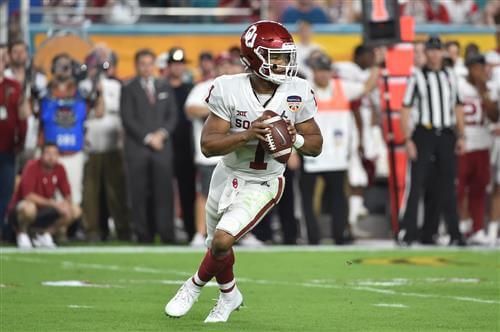 The Oakland Athletics remain hopeful of seeing Heisman Trophy winner Kyler Murray in their uniform when spring training begins next month.

While Murray, a former Oklahoma quarterback, declared for the NFL draft last week, he could report to A's spring training in Mesa, Arizona. He has an invite to big league camp.

An outfielder, Murray was taken ninth overall by the A's in last June's MLB draft.

"As we're sitting here right now, we expect him to be in spring training," A's manager Bob Melvin said Friday, a day before the club's Fan Fest. "Now, look, he has opened up some doors for himself that the world is literally his oyster right now, and I will be for whatever he chooses to do. The football thing, you win the Heisman Trophy and you get drafted in the first round, how often does that happen? He is that type of athlete and he's going to have a great career in whatever he chooses to do, and we will support whatever he chooses to do. But at this point in time we haven't heard anything different, and I'm expecting him to be in spring training. If something changes in the meantime, then we deal with it."

On Jan. 13, representatives of the A's and Major League Baseball met with Murray.